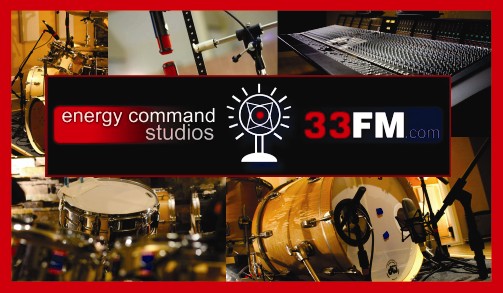 For over 20 years Energy Command Studios has provided Recording Studio Services, Music Production,
Voice Overs, Editing, Mixing, Jingles, Commercials, Artist Development, and Pro Tools production
in the Chicago Suburbs & Chicago Northwest Side.
Coming very soon to Milwaukee area / southeast Wisconsin!
We are diligently completing interior buildout with a new ground-up recording facility in southeast Wisconsin

while we are also expanding our mastering capabilities. We
continue to record
select projects focused on existing clients in close affiliation at studios in the Chicago area
and are now taking on new projects throughout southeastern Wisconsin from Milwaukee to Madison.
.
Our years of recording studio expertise can help your music recording project, voice over & dialogue needs,
music editing, and even full scale radio & TV commercial projects in these market areas:

Chicago and suburbs plus Milwaukee to Madison, WI.

If you are in the Chicagoloand area, find out how we can help your project goals with the studio relationships we have
as well as find the right recording engineer for your project. And, we have a great stable of studio musicians in our network.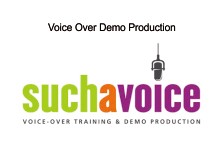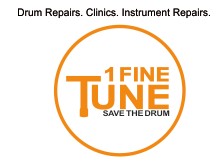 Another cool place: www.33fm.com
============================================================

============================================================
Energy Command Studios Recording Studio Chicago Bill Corasis Don Carlsson Dave Banks Chicago Recording Studio Music recording Mt. Prospect Schaumburg Rockford Naperville Des Plaines Pro Tools Hard Disk Recording 24 Track 32 Track 48 Track 56 Track 72 Track 64 Track Pro Tools HD LE Chicago Nuendo Steinberg Cubase Waves Wavelab Palatine Northbrook Waukegan Milwaukee Wisconsin Chicago, IL Illinois Pro Tools Avid Madison Wisconsin Madiosn, Wi Milwaukee Park Ridge Rosemont Oak Brook Pro Tools LE Chicago Recording Studio Amery SchmeisserEast Troy Lake Geneva Antioch Rockford Waukesha Muskego Delavin Janesville Burlington Elkhorn New Berlin Recording Studios Mount Prospect Schaumburg O'Hare Elk Grove Hoffman Estates Elgin, IL Elgin Barrington Norwood Park Edison Park Jefferson Park Rogers Park Irving Park Lincolnshire Northbrook Skokie Morton Grove Evanston Lake Shore Halstead AKG Neumann Ludwig Apollo UAD Mac David Banks Amo Drums Drummer Swizzletree Lovejelly Bands kareoke singers songwriters CD's CD production CD duplication DVD recording music musicians chicago recording studios recording studios in chicago dave banks david banks david banks recording david banks producer recording drums recording vocals voice overs voice over 24 tracks 32 tracks 64 tracks track recording studio park ridge recording studio recording studio lake county recording studios cook county chicago suburbs recording studio studios recording chicago live room recording studios recording studios illinois recording studios chicago singers recording kareoke convert records recording studio record studio recordin studio recordd studios pre and post production 24-track 24 track 32-track 32 track recording mastering studio mastering lab cd mastering I.O.W.A. TDDUP til death do us part Simmering Lovejelly Swizzletree The Certain Someone's Anti-Hazard Adam Wyle Not Signed Records FAM Wish List Farah Zala Manny Capozzi Gwendolyn Greer Barajas Band Black Pearl Wolf Productions Rhythm Bones KrazyKlic Surefire IL-Noize Gravey A Better Place to Be Lone Ranger Productions Andrew Ripp (co-writer for Ryan Cabrera's 2005 single "Shine On") Areena Records Lemondrop Vail Colorado Park District Seris Poncho Such A Voice Zoom Scarsdale Garage Band alain quinn Alain Quinn Supercats Enrique Franco Amo Schmize Dave Banks David Banks 88 track recording 96 track recording
simmeringtheband simmering mannyredl amo drums amo dave banks dave banks recording dave banks chicago david banks david banks recording david banks chicago david banks producer amosound amosound.com vesicant therecordingart therecordingart.com dave amo amo dave don amo schmeisser amery schmeisser dave banks schmeisser banks carlsson corasis spark dave amo bill drums guitar recording chicago Pro Tools 12 Avid pro tools pro tools hd pro tools le mixing live room mac pc 84 track recording 72 track recording 64 track recording 48 track recording 32 track recording recording studio recording studio chicago Take the Hassell Out of Recording recording schaumburg recording studio 60005 voice over 60068 recording studio 60603 recording recording Roselle recording studio 60172 voice over 60603 recording studio 60025 recording recording Park Ridge recording studio 60068 voice over Milwaukee Rockford recording studio 53120 recording illinois recording studio illinois Wisconsin recording studio beats We Do Solid Sound Recording For All Types Of Music amo schmyze sound gravel road chicago gravel road recording gravelroadrecording.com 60015 60202 60203 60026 60022 60037 60076 60062 60035 60195 60064 60073 60061 recording 60085 recording 60020 60020 60030 60080 60031 60041 60069 recording studio